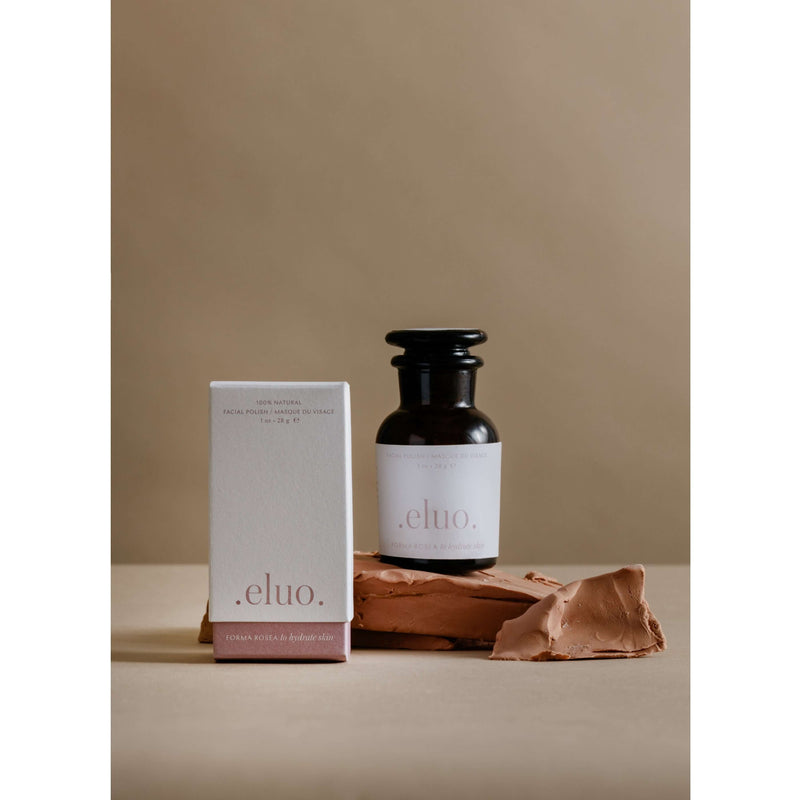 A ritual for radiance, this multi-tasking powder blend instantly refines and hydrates dry skin, while encouraging cell turnover to minimize dis-coloration, and reveal a healthy, bright complexion.

After applying to the skin, mineral rich colloidal clay gently draws impurities from pores, evens tone and stimulates circulation to promote natural regeneration of skin. Forma Rosea is formulated with nutrient-rich plant powders of coconut, rosehip, chamomile, and a restorative blend of skin nourishing essential oils inspired by ancient beauty rituals from generations before.
*each apothecary bottle contains approximately 5-7 face masks.